GECA Advisers specialise in helping Owners of Family Businesses to fix, grow and exit their businesses.
Business owners choose to work with our expert family business advisers and accountants to achieve 3 business goals:
Family owned firms have an inherent competitive advantage which is not available to other types of firm. The 5 advantages of family owned businesses¹ are Security, Family Atmosphere, Preservation of the Family Name, Relationships and Vested Interest.
However, success in business is not guaranteed, despite these advantages. Competent leadership is a must-have.
McKinsey², the strategy consultants, say that the key to long term success for a family-owned business is Professional Management and a Commitment to keeping the family ownership structure. GECA provides professional support and advice to overcome family owned business challenges and to achieve their goals.
Modern business practice encourages using expert advisors to fill gaps in leadership team competencies. GECA are family business consultants and expert in providing you with advice and insights that make a measurable difference in your family firm.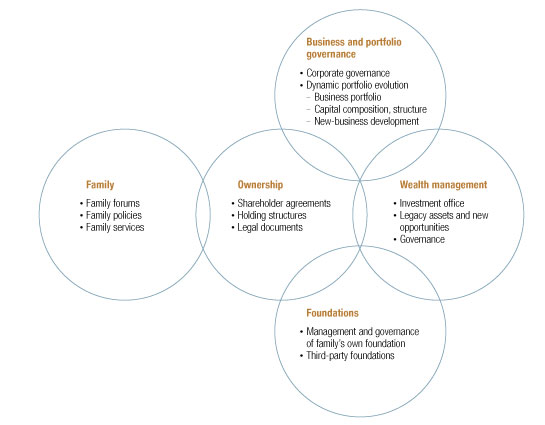 Image Credit – McKinsey Consultants
Unlike traditional accountants, GECA Advisers are commercial business advisers and accountants with extensive experience working inside businesses across a broad range of sectors and industries. This sets us apart from other accounting firms who only understand the external advisor's perspective.
Family run businesses face issues such as
Resolving these family business challenges happens faster and more smoothly with an experienced advisor who is not a family member.
"It was great to have Giles' corporate experience to call on when creating a viable business structure and then he was able to assist us with the panel interviews for the new CEO, something we had limited experience with."
Peter Medforth
Owner, FEL Group
Services for Family Business Owners
Our Family Business Advisory services are designed to grow revenues, increase profits and improve cash flow, and in doing so set the business up for succession planning and exit.
You will partner with experienced CFO and Company Director, Giles Ellis, and be supported by his team of GECA Advisers, to develop a customised program of services that will help you succeed. Together we will overcome business challenges to grow your profits and increase your wealth.
Your customised GECA Growth Program will be made up of a number of different services based on your needs, however, the foundation of GECA Growth Programs is goal setting and achieving these through accountability. We know this works based on our extensive record of success working with clients to help them achieve their goals, and our clients agree (see quote above).
Start with the service which you think is the most urgent for your situation. Get in touch now for a complimentary review of your family business and to discuss how the GECA Program can help you fix, grow and exit your business.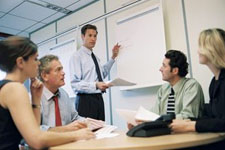 Family firms have five features that offer unique advantages to the business and its family and nonfamily staff, its associates. and its buying public.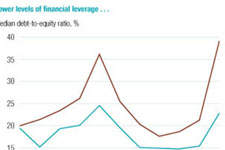 The keys to long-term success are professional management and keeping the family committed to and capable of carrying on as the owner.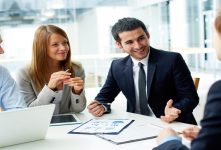 With 4 equal partners and a complex, customer-focused business, transport electronics supplier HTS Group needs an outsider to help them set objectives and stay on track.