When you have only one property to rent out it is relatively easy to separate its accounting from your other income and expenses. But the more rentals you have the more you need to know about each property performance in order to grow your wealth further.
Also, according to the new ring-fencing losses legislation, investors have to keep track of profitability of each property separately if they elected to use the new rules on a property-by-property basis. You can read more on ring-fencing losses here.
Using Xero can help you to keep an eye on income and expenses related to each of your properties. For that, you need to set up tracking categories.
1. In the Accounting menu, select Advanced.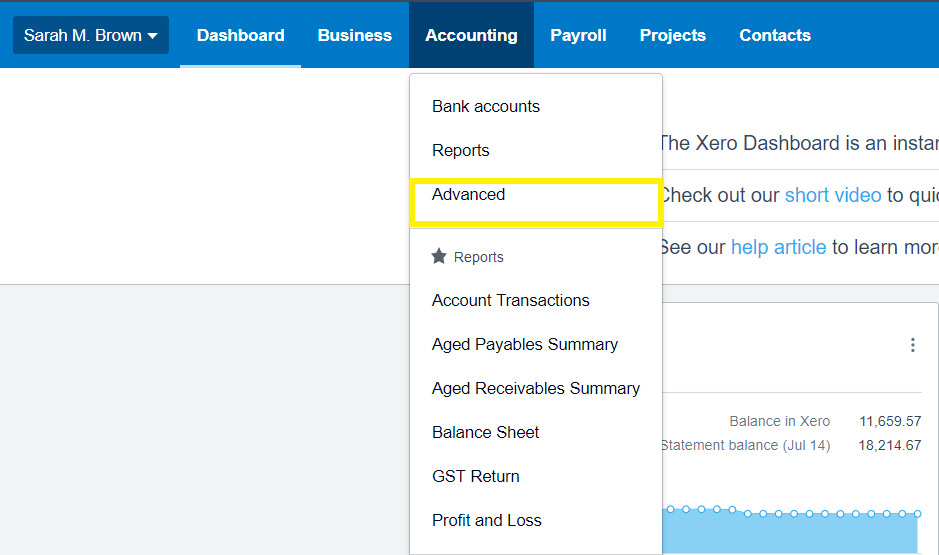 2. Click Tracking categories.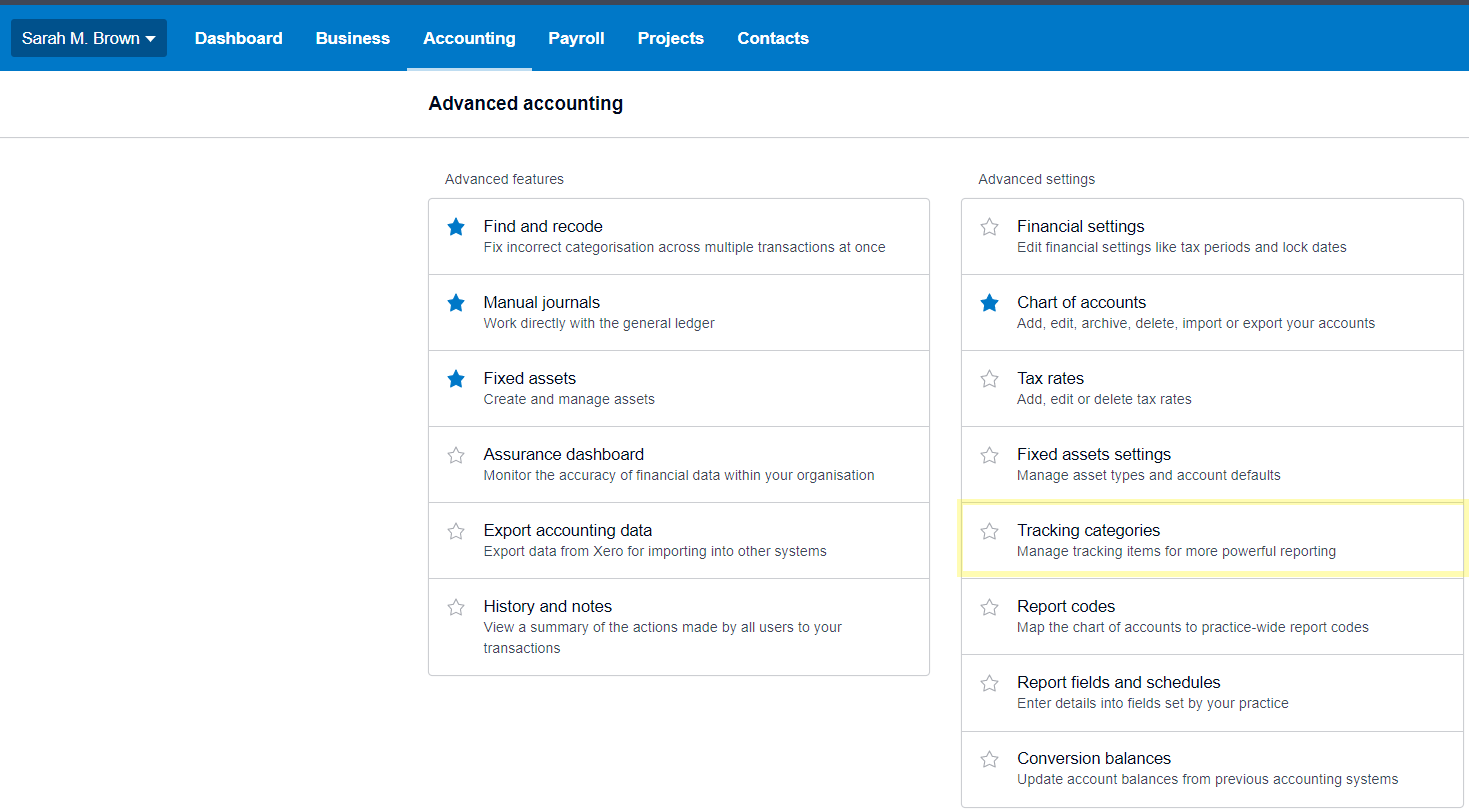 3. Enter the desired name of your tracking category, say, Rentals or Properties. There is also an option to enter each property name under this category.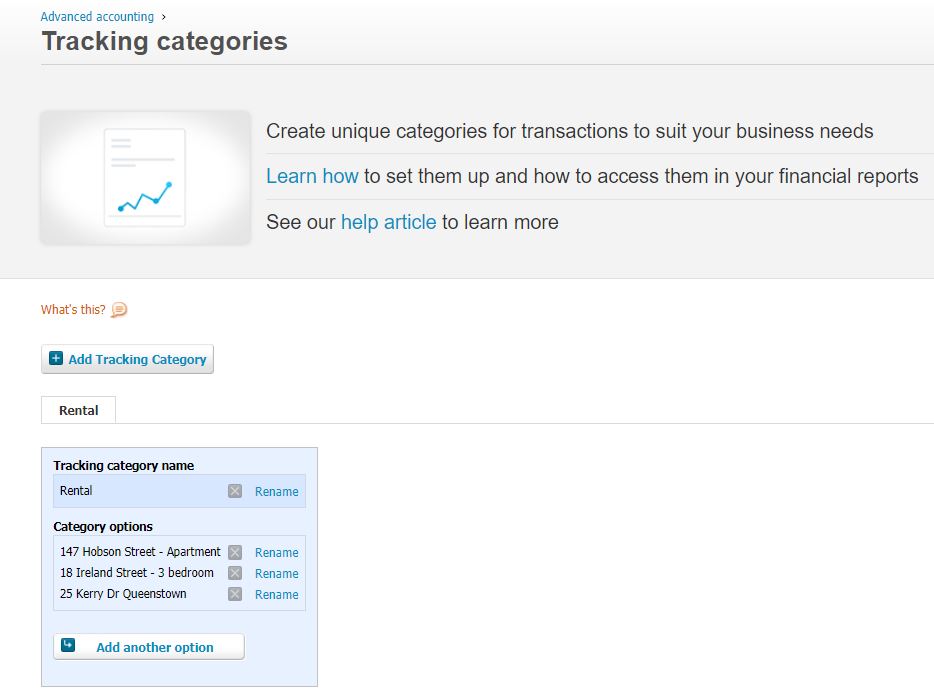 4. Click Save.
5. Now when you reconcile your transactions you can assign payments to a particular property. The category name will appear under Why on your bank reconciliation dashboard and you can scroll down to choose a property that the transaction relates to.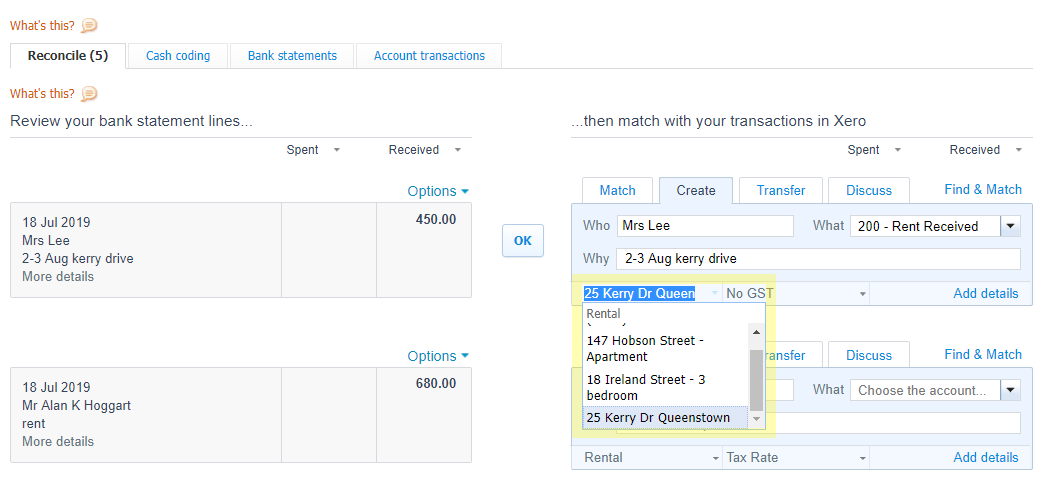 6. Sometimes you can have only one receipt for expenses that relates to different properties. Say, you went to a shop and grabbed a new lamp shade for your three-bedroom house rented for a long term. You also bought a new iron for your Airbnb apartment and a kettle for your holiday home.
There are a few ways to attribute the expenses to the properties in Xero. If you use Xero Bills you can create a new bill for these expenses and while reconciling you can match that bill against the bank payment. Another easy way is to enter the receipt details at the moment you reconcile transactions in Xero. For that:
– Go to your bank account in Xero. Find the transaction then click Add details.


– Then, you can allocate expenses to your rentals. Check whether the amounts in the receipt or invoice are GST exclusive or GST inclusive.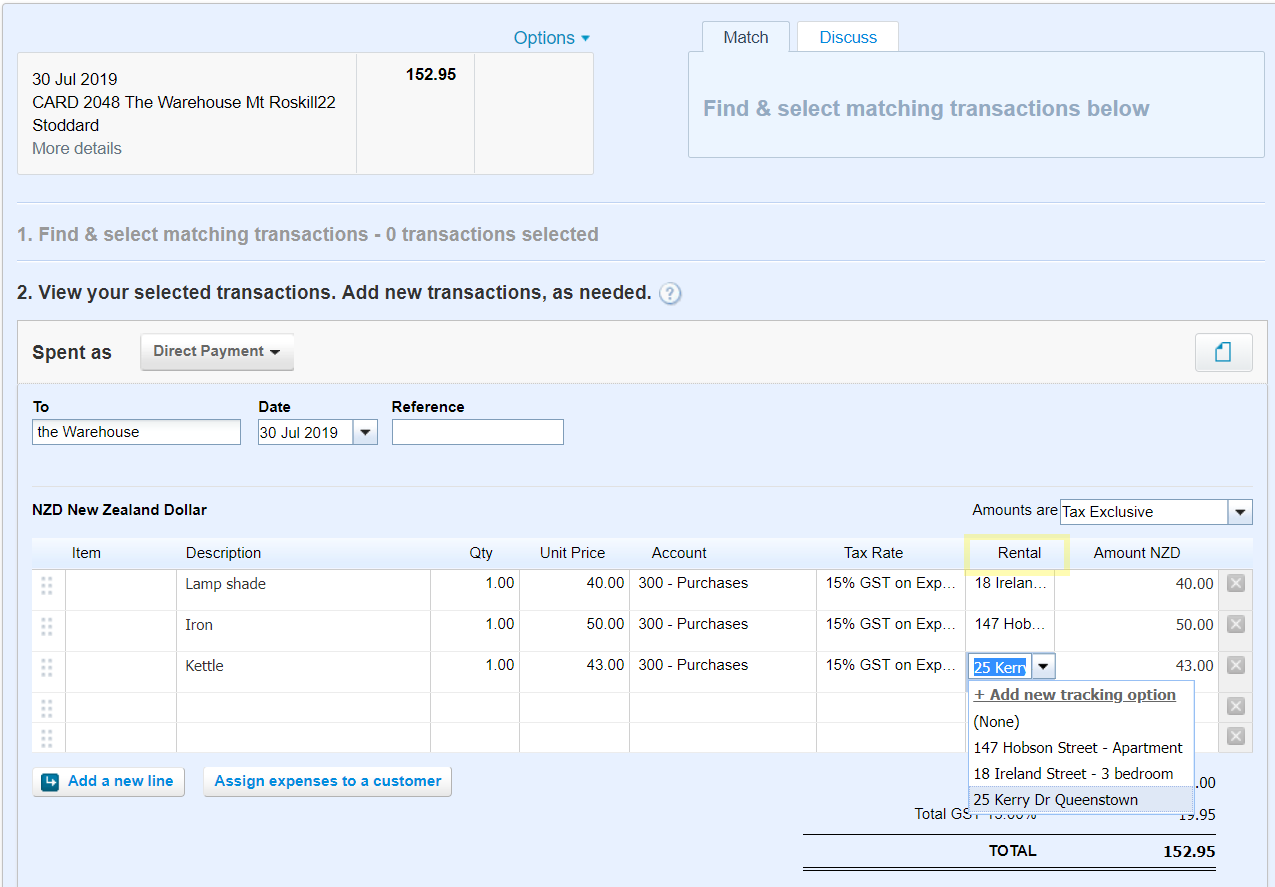 7. Now you can track your properties performance. Click Accounting, Reports and More Reports under Financial. There, you can see Tracking Summary.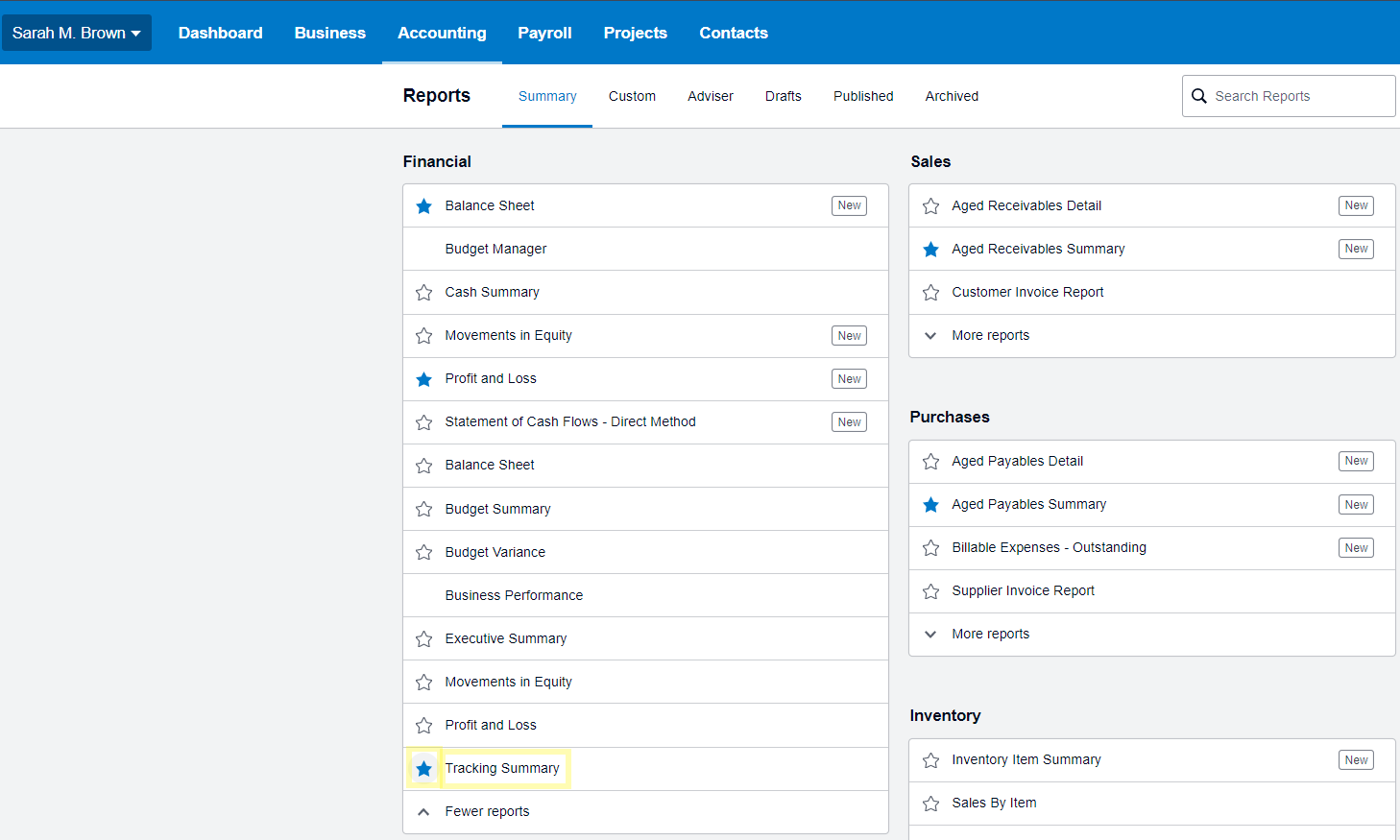 If you want to have an easy access to Tracking Summary in future click star. This report will appear under the Accounting tab.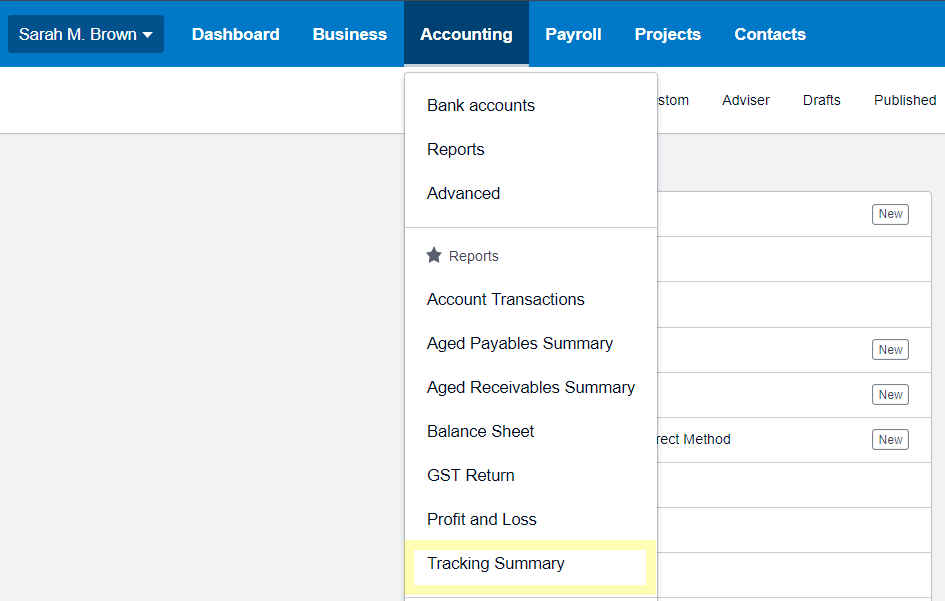 8. Click Tracking Summary. Choose the date range and the accounts groups you want to review. Say, you would like to know the amount of expenses incurred in relation to each property.


9. Click Update. Now you can see your Expenses Summary. Unassigned expenses are those that haven't been assigned to any property probably by mistake or because these expenses are overhead.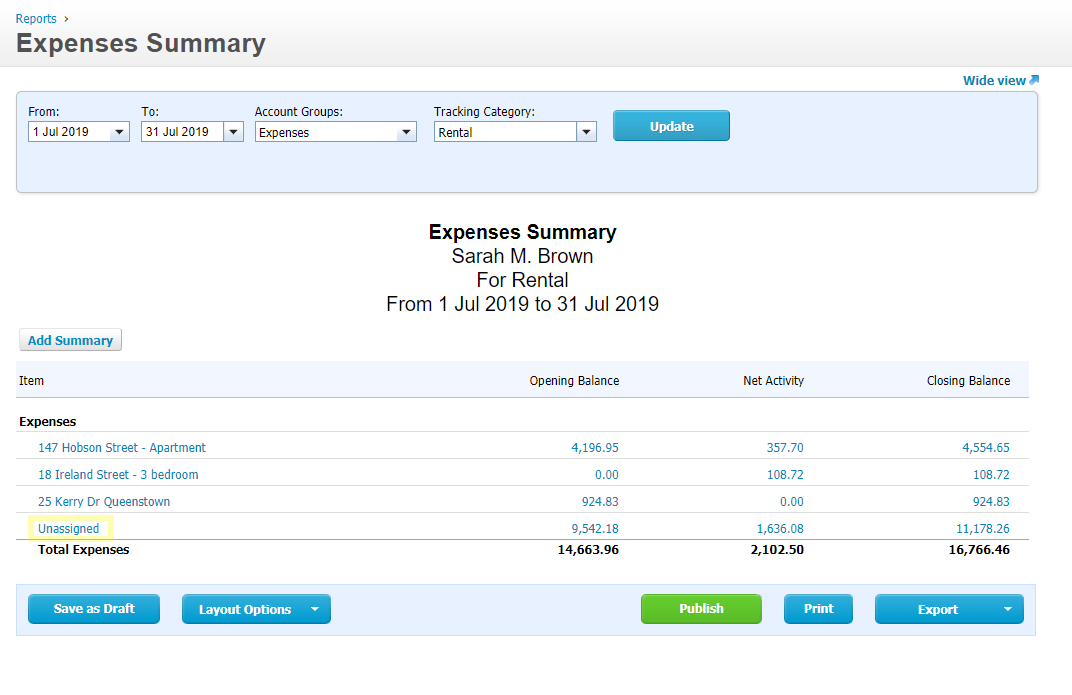 10. You can also see financial statements relating to each property. Probably the most interesting report for you is Profit and Loss. For that go to Accounting, then click Reports, then Profit and Loss.


In Profit and Loss choose the Date Range and click Report Settings.


11. Under Report Settings you can choose the rental you would like to look at.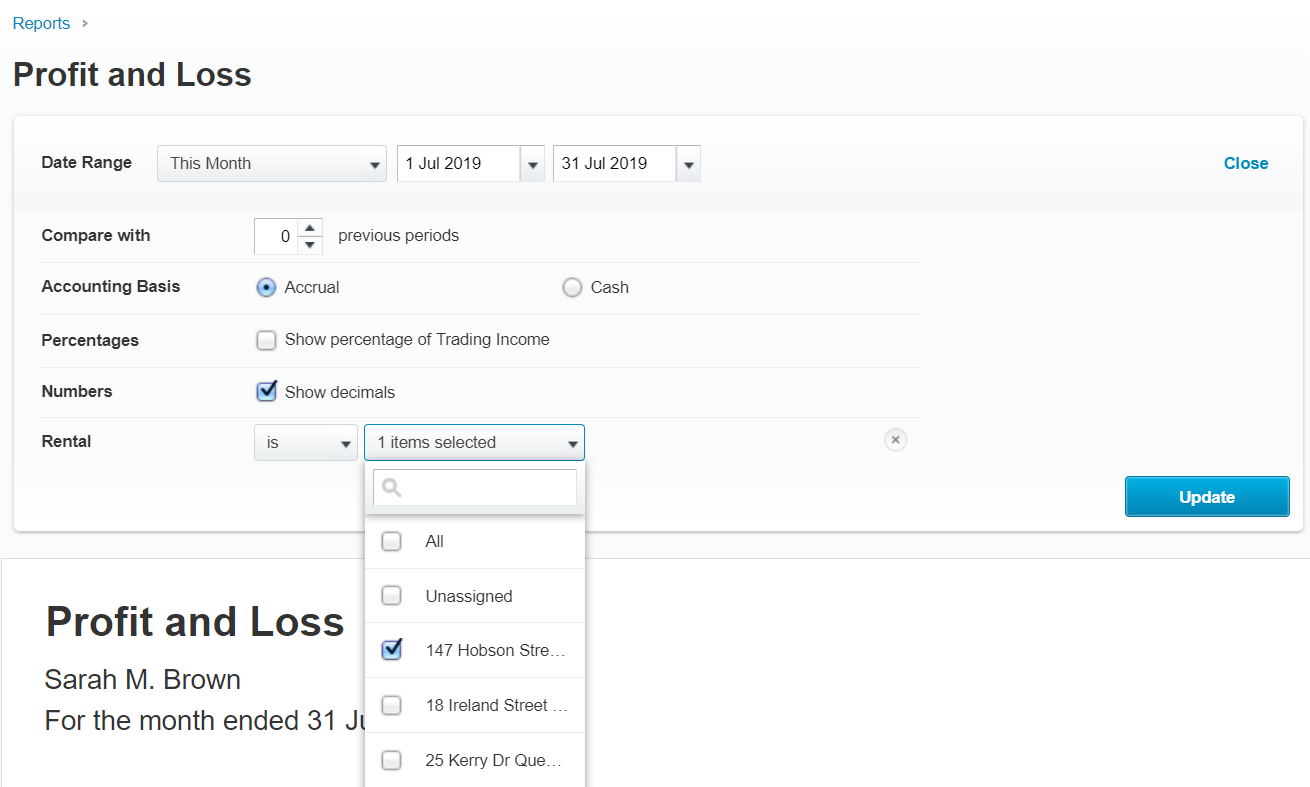 12. Your Profit and Loss for the selected date range is now displayed.

13. Please note that the reports generated are based on the transactions you have coded while reconciling. These reports are for your reference only and may be subject to year-end adjustments
The Author.
The article is written by Valiya Gafarova, Certified Xero Adviser and Accountant at GECA Chartered Accountants. If you want to know more on rental property accounting feel free to get in touch with us on 0800 758 766.
https://geca.co.nz/wp-content/uploads/2019/09/office-620822_960_720.jpg
637
960
Giles
https://geca.co.nz/wp-content/uploads/2018/09/geca-chartered-accountants-newzealand.jpg
Giles
2019-11-14 01:35:03
2019-11-14 01:35:03
Xero Tips and Tricks: Keeping track of different rental properties