This post is by Giles Ellis, an experienced business coach and Director at GECA Chartered Accountants.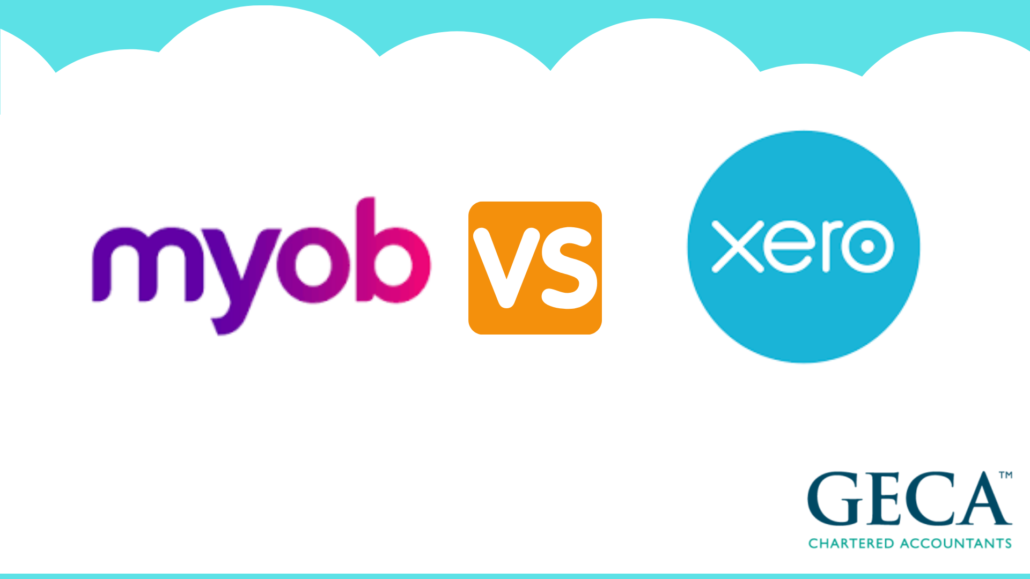 I bought my first fee book from a retiring practitioner in 2010. At the time MYOB was the incumbent accounting software provider to New Zealand small to medium sized businesses. Meanwhile Xero was a rising force with around 15% of the market.
Coming from a corporate accounting background I was software agnostic. However at the time our practice used MYOB as its practice software and many of our clients were on various MYOB packages.
The decision-making process for GECA
One of my goals in moving from corporate to public practice was to give NZ family business owners access to best in class accounting and finance team, led by an experienced CFO, to enable them to outsource their internal accountant. A key component of this offering was CFO insights and advice to the Board and senior management team to help them overcome challenges and grow their businesses. However, to provide these insights required accurate and timely financial reporting and, it soon became apparent to me that the various MYOB accounting packages used by our clients could not deliver what I needed to help them.
What I needed was real-time accurate reporting, accessible anytime from anywhere, which could be analysed for data insights and metrics.
Instead, I was faced with a situation where a client using MYOB would email me a hardcopy report, I would review and advise queries to be followed up by the client, after which we would meet to discuss. Any queries that arose would then be answered following the meeting. It took days and was hopelessly inefficient and was never able to meet our needs to deliver timely, proactive advice.
The solution?
So when Xero came along with its cloud-based approach, that enabled real-time reporting, I was instantly aware of its potential to enable me with the tools to provide my clients with those timely CFO insights. In turn this would allow informed management decision making.  Xero scaled quickly and what was a rudimentary offering in its early years quickly became a sophisticated accounting software package that can meet the needs of small to medium sized NZ businesses. They were smart in leveraging relationships with accountants who became advocates for clients to use Xero and it rapidly grew its subscriber base.  Indeed, the main hurdle for many business owners moving from MYOB to Xero was Xero's monthly subscription model versus a one off up-front cost to buy an MYOB software package.
MYOB could see the advantages in having a subscription model and that the world was moving to the cloud. They needed to upgrade their software products to at least match, if not surpass, Xero if they were to stay relevant to business owners. That was six years ago and during this time MYOB has invested heavily in moving its PC-based products to the cloud and taking on Xero's domination in this cloud based accounting space in Australasia.
So does Xero still measure up or has MYOB finally got accounting software solutions to provide a viable alternative?
First off, what solutions does each provider offer?
Cost
Xero offers one accounting package that comes in three pricing plans depending on transaction volume. This simplicity of pricing does make things easier with Xero. Start a subscription and get going. Xero starts at $27.50 per month for its starter option, moving to $60 for its standard package and $75 for its premium package including accounting for multiple currencies.
MYOB requires more analysis to be sure the software is fit for purpose with its Essentials package and its AccountRight package, again each coming with various options. Essentials offers basic features and is only suitable for start-ups, sole traders or micro businesses. It starts at $25 and has a $35 per month and $40 per month option. However, whilst slightly cheaper than Xero, the feature set compared with Xero is considerably more limited. In our view Xero offers a more effective solution for anyone looking at MYOB Essentials.
The Accounts Right package is aimed at medium-sized businesses and is comparable to Xero's standard offering. The key differential between the two is the inventory management functionality included by MYOB. Its costs $55 for its standard package and has a $90 version that allows multiple company accounts. Xero only allows one set of accounts per subscription.
AccountsRight works differently to Xero and Essentials in that it is hosted on a PC and updated by connecting to the internet. Xero and Essentials are accessed through a browser through any internet-enabled device. There are advantages and disadvantages to both approaches. Xero and Essentials are based on real-time internet connected data and therefore are always up to date without needing upgrades.  In comparison, AccountsRight is hosted on the users PCs, users are able to work on their accounts without internet access. However, this is a rare occurrence in our internet-enabled world. 
More recently, changes to employer payroll reporting required by the Inland Revenue means a Payroll function has become a strategic component for accounting software packages and valuable additional stream of revenue to the software providers.
Xero's Payroll function costs an additional $10 per month for one person and $1 per month for additional employees. MYOB AccountsRight bundles Payroll with AccountsRight for $76 per month for 20 employees and then additional blocks of 10 employees incur a one off charge of $150. Therefore a cost comparison between Xero and MYOB will be heavily influenced by the payroll headcount.
However, cost is just one consideration. Which software package offers better value for a business owner? Read on to find out.
Functionality
All the above packages offer bank feeds. This is an automated feed from the business bank account that sends a daily list of bank transactions to the accounting ledger for reconciliation. This was a revolutionary idea when pioneered by Xero and MYOB quickly bought BankLink, a standalone bank feed service to integrate into its accounting packages and compete with Xero. Whilst integration was less than smooth in the beginning, MYOB now offers a comparable bank feed function.
For an additional $10 increase in the monthly subscription, Xero also offers a project management function that allows job tracking for one user and $7 per month for additional users. This functionality is included as part of the MYOB AccountsRight package.
AccountsRight provides a comprehensive inventory management function and for many businesses that carry stock, this can be a key differential in going with MYOB. In comparison, Xero does offer a limited inventory function but it is unable to track stock levels. Therefore it can be very limited in its usefulness for stock management.
For added functionality, Xero provides an add-on store that allows business owners to add integrated third party software to manage a myriad of functions such as inventory management, HR, on-boarding, CRM, etc. The advantage of this is the vast array of software add-ons available. The downside is again the vast array of software add-ons available. Selecting the right software can be challenging. For example, integration into Xero and the business is like any software integration – more difficult and generally more expensive than was budgeted for. To help with selection, Xero offers a review service that allows users to review software. Generally this is an effective way to see how other businesses have found using the software add-on within their businesses.
MYOB also now offers an add-on market place. However, being late to the cloud space, it is considerably smaller than Xero – 300 vs 2,800 and counting. To help selection, MYOB offers an accreditation service which provides certification the software will work with MYOB.
Neither firm provides third party software support. Therefore, it is very much a case of buyer beware when selecting and implementing add-ons. We recommend business owners seek advice from your accountant to get help with this.
Reporting and Accessibility
As you would expect, both Xero and MYOB offer a comprehensive range of reports. With many more years in the market MYOB offers a wider selection of reports than Xero. However, Xero provides report customisation functionality that allows users to adapt reports on the fly to fit their needs. The add-on market place also provides a range of reporting packages that can provide greater sophisticated reporting.
These days we spend more time on our phones than our PCs. Therefore a functional app is an important piece of the offering.  Xero has a mobility app available for both IPhone and Android. This allows invoices to be issued, create expense claims and track debtors and sales income on the go.
MYOB also offers an app that allows invoicing and debtor tracking. It doesn't allow bank reconciliations as the Xero app does – handy to do when there is some downtime. However, it does offer a BNZ Payclip device that allows processing of eftpos and credit cards, albeit for a relatively expensive fee, with a charge per transaction of 2.85% and a monthly fee of $30.
Again, horses for courses, if you want to be able to process mobile payments then MYOB will be the way to go.
Support
Having timely support that allows you to get on with what you are doing is crucial.
Both MYOB and Xero offer comprehensive database driven support for answering queries and then escalate to human assistance. In Xero's case this comes in email format with 24 hour turnaround whereas MYOB provide phone-based support enabling quicker resolution of queries. However, the call times can be excruciating – up to thirty minutes in some cases as I know from experience when contacting MYOB recently. More disappointing is the lack of knowledge displayed by staff about their products and giving advice that is incorrect.
Conclusion
Like any software decision, it is important to analyse your needs and then review software for a good fit against these needs. My own experience has been Xero has been the innovation leader in the accounting software space and MYOB has been playing catch up since Xero entered the market.
Starting with a clean slate, Xero has created accounting software that is intuitive to use and is on a continuous development path. Upgrades to the software are seamless with no requirement from the user to do anything.
MYOB tried to maintain its existing client base and port them into a cloud based model. However this approach has been flawed. The requirement to host AccountsRight on a PC means the MYOB product cannot access many of the advantages to be gained from cloud-based technologies.
Therefore, we recommend Xero to our clients and use it as the basis for our Virtual Finance Team and Virtual CFO services. However, MYOB will be suitable for some businesses especially those with Inventory requirements.
In conclusion, careful consideration will need to be given to what accounting software is suitable for your business.
If you need assistance determining the accounting software for your business – give Giles a call for a no obligation, complimentary chat about your circumstances on 0800 758 766.
https://geca.co.nz/wp-content/uploads/2019/03/Xero-v-MYOB-3.png
1080
1920
Giles
https://geca.co.nz/wp-content/uploads/2018/09/geca-chartered-accountants-newzealand.jpg
Giles
2019-03-01 12:15:40
2019-03-01 15:06:05
Xero vs MYOB - What works best for your business?