This post is by Giles Ellis, an experienced business coach and Director at GECA Chartered Accountants. GECA offer Succession Planning and other Business Advisory Services.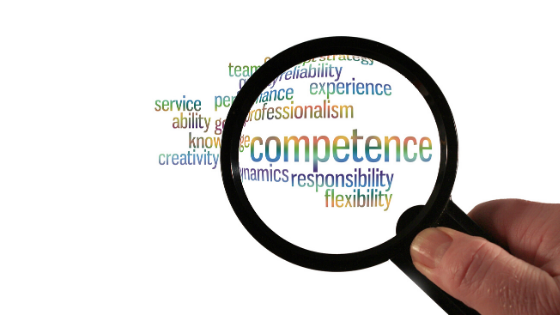 The advantages of a Virtual CFO
If you're a small company looking to scale up, you need the financial expertise of a CFO. But taking on a full-time staff member at that level is often too costly for smaller businesses. Fortunately, there's another option: hiring a Virtual CFO (vCFO). That is a CFO available on a fractional or part-time basis.
Outsourcing your CFO requirements needs gives you access to high-level financial knowledge and expert guidance without costing the earth. You'll get in-depth advice and help to make the right decisions as you scale up your operations.
Here's why it's worth taking on a Virtual CFO:
CFO services at the right price
Most small businesses don't have the funds to take on a full-time CFO, and often don't really need full-time CFO services either. Hiring a part-time CFO lets you avoid recruitment and hiring costs, and gives you access to expertise when you need it.
Flexible, accessible support 
Many businesses find that their need for financial support ebbs and flows. That's why a part-time or on-call CFO can be so valuable. Having an expert on hand who knows the business means you can access services when you need them, whether for day-to-day financial functions or one-off projects.
High-level help
When you're working in a business, it can be difficult to get an objective view of your needs and goals. A CFO offers high-level analysis and support, providing insight and advice, highlighting opportunities and risks, and setting broad strategic goals for the financial side of the business. For young companies in periods of rapid growth, help from a CFO – part-time or not – is essential to establish and achieve financial milestones and avoid unknown pitfalls.
Wide-ranging experience
Hiring a full-time CFO when you're running a small business could mean compromising on the level of expertise and experience you get. Working with a part-time CFO means you'll have high-level experience without the price tag. Even better, you can choose to work with a CFO who has experience across a variety of industries. This level of expertise gives you networking opportunities and in-depth insights that you wouldn't get with an industry-specific expert.
Vital support
Running a business is satisfying, but it can also be a tough, lonely job. Business owners need a sounding board and support person to bounce ideas off, and to offer constructive advice when things seem overwhelming. Because part-time CFOs are usually contractors rather than employees, they can act as sounding boards. They're still partially independent, which gives them an objective view of the business.
Guiding your finance team
If you're a small business experiencing rapid growth, your existing finance team may need support to get up to speed. A part-time CFO can help by improving systems and processes, and by acting as a mentor to members of the team.
Crisis relief
Every business runs into a crisis now and then. If you're expecting the loss of a major contract, losing customers, or facing closure, a part-time CFO will be able to help you find your way through. Rather than scrambling to find an available expert, you'll have someone on hand to help with cash-flow reports and forecasting, cost-cutting measures, and fund-raising advice.
Navigating growth
Growth is exciting, but it's not always easy to navigate. If you're a new business owner or you're dealing with a new level of growth, it can be hard to know which decisions to make – should you expand into new markets, introduce new products, take on big new clients or focus on your current customers?
Taking on a part-time CFO gives you the strategic insight to turn rapid growth into sustainable business success. Having access to high-level expertise means you'll not only be making the best strategic decisions, but you'll eliminate the fear, uncertainty and stress that so often comes with times of change in a business.
Call in an expert – part-time
If your business is moving into a growth period and you need help deciding on your next steps, a Virtual CFO can make things simpler.
At GECA Chartered accountants, our Virtual CFO service gives you access to the insights and expertise of CFOs with experience across a broad range of industries and sectors.
Get in touch now to talk about your CFO requirements and find out how you can outsource to GECA.
https://geca.co.nz/wp-content/uploads/2020/02/vCFO.png
315
560
Giles
https://geca.co.nz/wp-content/uploads/2018/09/geca-chartered-accountants-newzealand.jpg
Giles
2020-02-20 04:54:01
2020-02-20 04:54:01
vCFO - All the expertise, half the cost