This post is by Giles Ellis, an experienced business coach and Director at GECA Chartered Accountants. GECA offer Virtual Finance and Business Advisory Services.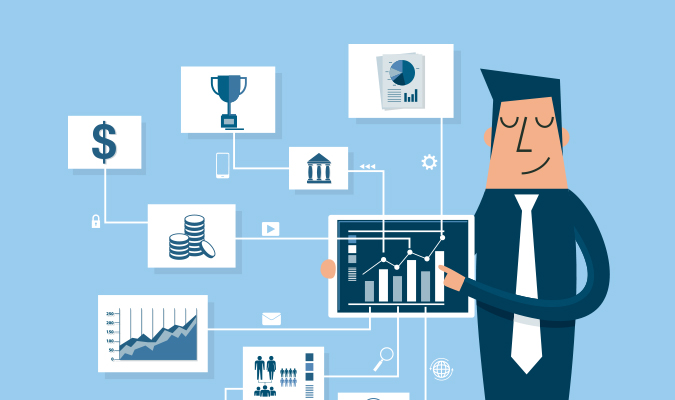 Why a good CFO is so important

Every business needs financial leadership
Finance may not be the most enjoyable part of running a business – but it's one of the most important. As your business grows from a one-person operation into a larger entity, you need to find experienced, qualified people to take on tasks – and that includes finance.
It's not enough to simply keep scrupulous accounting records – although that is, of course, essential. You also need someone in the role of CFO, providing financial leadership, direction, and strategy as your business grows. Although some small businesses don't think they need someone in this role, it's actually an essential function. You can have all the passion and drive in the world, but still fail because of financial problems. That's why a CFO should be involved in all your strategic decision-making.
The modern CFO
The role of a modern CFO can be broken down into three main areas – strategy, operations, and support. Within these areas, the role depends on the strengths and weaknesses of your business. Some need more help with strategic planning, others need help with reporting structures, while many need assistance with cash-flow management.
Strategy involves long-term business planning, implementation timetables, risk assessment and securing funding for new projects.
Operations include creating internal controls, developing and managing reporting, increasing profit levels and managing cash flow.
Support may be needed for tax planning, compliance, legal issues, and managing relationships with suppliers and stakeholders.
Finding the right CFO
All CFOs are not created equal. Despite the need for strategic and forward-looking financial management, some are still stuck in an old-fashioned, accounting-focused mindset.
Here's how to find a CFO ready to push your business forward:
Real-world experience
Experience is always important in hiring – and the role of CFO is no different. Look for a person with wide-ranging experience – not just financial, but commercial as well. Effective CFOs need experience in business: working with clients, engaging with sales, production, and operations teams, and generally getting their hands dirty. All the financial skills in the world don't make up for real-world insight.
Forward focus
Accounting should be about the future of your business, not the past. Look for a CFO with a focus on management accounting, rather than financial. This accounting style emphasises future growth.
Qualified for the job
Naturally, you'll want to find a CFO with a good accountancy qualification. But make sure training is backed up by a strong track record.
Soft skills
Financial roles are often thought of as business-focused, rather than people-oriented, but good CFOs should be able to do both. They need to build a rapport with team members at every level, communicate changes effectively, and get people on board with new initiatives.
Fitting the role to the work
In smaller businesses, there is not always the need for a full-time CFO. That's why many SMEs are using flexible, part-time CFO services. This way, you get the benefit of financial experience and strategy without the expense. If you grow enough to need someone in a full-time CFO role, you can always revisit the situation in the future.
A vital role in your business
Financial leadership is essential to business success, so if you've been focused on accounting rather than strategic direction, it's time to look for a CFO.
Remember, you don't need someone in a full-time role to get the benefits – just look for real-world commercial experience, a focus on management accounting, and a person ready to build relationships with your team.
The team at GECA ticks all the boxes for small-business financial services. We can act in the role of CFO on a part-time basis, providing strategic financial leadership and operational support as and when you need it. We have a wealth of experience in financial services and the business world, making us more than prepared to take on your business's financial issues. And because we've worked with a wide range of small to medium businesses, we know how to build effective relationships with all sorts of people.
Ready to move your business forward? Talk to the team at GECA.