Are you the owner of a family business and want to increase your profits  and increase your family wealth?
Let us help you unlock your family business's potential with our range of business development services, designed to help you grow your family business.
We start with our annual complimentary client review, designed to identify the challenges that are preventing you from your goals. Then your specialist GECA Family Business Advisor will create a personalised program of services designed to help you overcome challenges specific to owning and managing a family business such as Succession and Exit.
And your GECA Advisor understands the highly personal subtleties where business is interwoven with family wealth and lifestyle and is skilled in delivering positive outcomes whilst maintaining those all important family relationships
Call us now on 0800 758 766 for your complimentary, no obligation review of your situation.
Your Family Business Planning workshop will provide a pathway to success for the year ahead.  Your short and long term goals will be identified and strategies created to achieve your goals. Targets will be set for review against actual performance and a 90 day action plan will be implemented to address immediate and critical issues. Most importantly, your Family Business Planning Workshop will eliminate a factor that is all too common in business – procrastination. Your workshop outcomes will include:
Identification of your key goals
Time frames set for achieving goals
A tool to communicate your family business goals and vision with your team
As a the owner of a family business, at times you can feel alone and unsupported, spending too little time working on your business and burried in the dealing with day to day issues. Through regular coaching and mentoring, your GECA Family Business Advisor will provide you with increased accountability and support to enable you to achieve the results you want from your business. Your Coaching Support Program will:
Help you understand the key drivers of your business and what impacts them
Accountability and support from your coach to enable you to achieve the results you want
Improve business performance by identifying ways to overcome challenging issues

Core Values are the essence of a company's identity; they support the vision and shape the culture of an organisation. Core Values cannot be plagiarised and made to fit an organisation. They need to be developed from within to be authentic to your company and employees.
Having Core Values will build a foundation for the culture you believe is fundamental to your success
Increase alignment within your Team
Gain a framework for effective communication
An Organisational Review will help you build a functional Organisation Chart which visually defines departments, key functions, roles and responsibilities.
It is an opportunity to define clear roles and responsibilities and gain time for yourself to concentrate on key activities and revenue generation.
An Organisational Review will increase team satisfaction.  There's no better way to empower your team than to give them clarity around their defined roles, responsibilities and career development opportunities.
Good management decisions rely on a sound understanding of the financial implications for your business.  We will meet with you every two months to discuss your financial results, culminating in you learning to produce and interpret your own customised financial reports on a monthly basis.
Better management and monitoring of your cashflow
Enabling you to make informed decisions based on a better understanding of the financial impact of your decisions
Identify burning issues that need to be addressed
All our family business clients receive an annual Complimentary Client Review meeting, designed to identify the challenges and issues that are preventing you from your short and long term goals. This valuable meeting will provide:
Opportunity for you to set and review your goals
Stimulate strategic discussion affecting the current and future direction of your business
Identify areas to further unlock your family business potential
The better you understand your business, the easier it will be to increase your profits and free up cashflow.
We will help you establish 3-5 key drivers that are fundamental to your business success
Set sensible targets for improving those KPIs
We'll encourage you to be accountable for your goal achievement

In a world of rapid change, tighter margins and greater competition due to digital marketing, it's essential that business owners dedicate time and energy to obtaining their share of the market.
Our Value Based Selling service provides valuable sales learnings and advice to help you streamline your sales process, boost your sales team performance and significantly improve your results.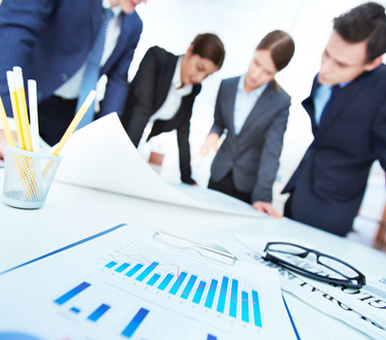 FREE CONSULTATION
The first step is for us to learn more about the goals you have for your business and we'd welcome to the opportunity to get together for a no obligation, informal chat.
Our GECA Advisors provide pro-active advice and services to help business owners grow their businesses and increase profits. The team pride themselves on developing innovative strategies to overcome challenges faced by our clients.
Contact us today for a confidential, no obligation meeting
Giles Ellis +64 9 523 7770, Mobile 021 2010 316
PHONE 0800 758 766