AT GECA WE SPECIALISE IN HELPING OWNERS OF FAMILY BUSINESSES
GROW THEIR PROFITS AND INCREASE THEIR WEALTH.
What can you expect as a GECA Client
We listen – we want to understand what is important to you.
We are accessible – when you need us, we are available.
We deliver value – fixed fees plans that include free calls and email.
We are innovative – we constantly seek to improve our services.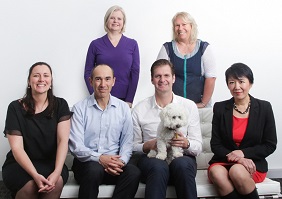 Our GECA Advisers provide pro-active advice and services to help family business owners grow their profits and increase their wealth.
We understand issues such as exit and succession and have proven strategies to overcome these challenges.
Contact us today for a confidential, no obligation meeting to discuss your situation on 0800 758 766.
GECA have a full scope of services for all your family's business and personal needs.
Let GECA support you with our range of accounting and taxation services, including our fixed fee accounting plans. We can do as little or as much as you need with a 'can do' attitude that will add value to your business.
Let us help you unlock your family business potential with our range of business development services, designed to help you grow your revenues, improve your cashflow and increase your wealth.
Want to improve performance and results using an experienced senior executive but can't afford it? We provide a low cost solution to access advice and services from executive officers including CFOs and Directors.
Ensure your loved ones are looked after and your assets protected with a well administered trust and a Professional Trustee to ensure the smooth running of your Trust from an unbiased professional perspective.